Affordable Personal Trainer Websites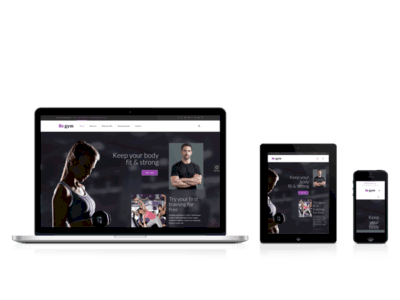 ---
Introducing professional web design services from Fitness Mentors
in collaboration with Digital Elevator
After passing your NASM-CPT or getting additional credentials such as the CES or PES, the natural progression of many personal trainers is to invest in self-promotion. A professionally-made website is the perfect way to show your potential clients all the great services you offer to get them in the best shape of their lives. We've teamed with the web design and fitness marketing experts at
Digital Elevator
to help us offer this service to you at an extremely competitive rate. We know that to get a jump-start on your personal training career you need a website that reflects your professional image. Let us do the heavy lifting for you and build you a custom site that helps you get leads and make you look like the badass that you are.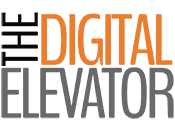 ---
Your website, on any device
with responsive web design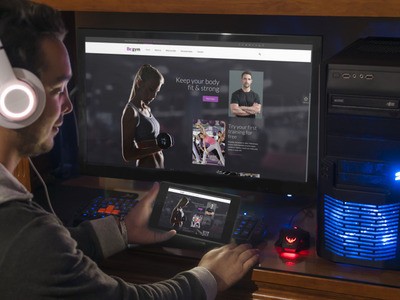 Responsive web design means that your website will "respond" to any device it is viewed on providing your visitors a great experience on a desktop, tablet or smartphone. This adaptive technology also means you will be providing the best user experience possible and will be utilizing Google's recommended best practices. In short, your website will be boss.
---
2 personal trainer website packages
5 pages
Blog
Mobile-friendly
SEO foundation
Social media links
Business email
WordPress CMS
Logo design
Social media header design (2)
5 pages
Blog
Mobile-friendly
SEO foundation
Social media links
Business email
WordPress CMS
---
Personal Trainer Website FAQs
1What's the difference between the two packages?
The major difference between the two packages is the logo design and branding element. The +Branding package includes logo design whereas The Warmup package does not. The +Branding package also includes two social media header designs.
2Can I edit my site?
Yes! The site will be built using a WordPress content management system (CMS) meaning you'll be able to edit the content without the need for a developer.
3Who owns the site?
You own 100% of the site. Unlike many competitive services where you have to pay a monthly fee to have your website maintained you will own your entire site with us. You own the domain, you find your own hosting provider, and you own and control all the content on the site.
4What is a SEO foundation?
SEO stands for search engine optimization. A SEO foundation means you'll have a site that is built to help you rank in the search engines. SEO is generally an ongoing service which is why we say we provide a good foundation for you to continue your online marketing efforts.
5Do you help market the site?
At this time we don't offer any marketing services beyond the website itself but our partners at
Digital Elevator
are online marketing experts.
6What 5 pages are included with the site?
We recommend the following pages:
1. Homepage
2. Services
3. About
4. Blog
5. Contact
With WordPress you are free to create as many pages as you'd like but those are the ones we will populate with your content for you.
7What do I need to provide?
You'll need to provide the following items to help us complete your website:
1. Domain login info
2. Hosting login info
3. Content you want in the site
8Where do I get hosting?
We recommend HostGator for hosting and have a relationship with them:
9Where can I get a domain name?
We recommend using the same company for your hosting and domain registration. We like HostGator because the gator looks like he works out!
Click Here to get a Domain
Tips for Selecting a Domain:
-Use a .com
-Make it easy to type
-Make it easy to remember
-Keep is as short as possible

10How can I be awesome like the team at Fitness Mentors?
You can start by getting one of our websites. But we're pretty sure if you're on our site you're pretty awesome already.
---
1
Choose your domain name (if you don't have one already)
2
Get hosting (we recommend
Digital Elevator
)
3
Choose one of our website packages
4
Eat some protein... all this business development stuff is making you hungry
Feel free to contact us if you have additional questions about our packages or your next steps. We promise to try and respond in 24-hours:
Phone: 561-371-0815
M-F, 9am - 5 pm EST