Audio Lectures for the ACE Certified Personal Trainer Exam
---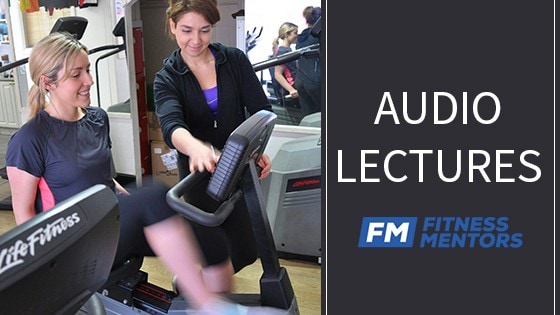 For students who are audio learners, like to multitask and study while in the car, working out, or anywhere you have a speaker, we bring you one of our most popular ACE CPT study materials: ACE CPT Audiobook Lectures.
The ACE book is filled with nearly 800 pages of technical information. Reading every word and understanding every single concept can be exhausting. Let us take some of the challenges of studying away with our Audiobook Lectures that will help you understand the most important information to become a successful trainer and ensure you pass your exam the first time.
Sit back, turn on our Audio Lectures, and highlight the sections we recommend. We have created Audio Lectures for every chapter of the ACE Personal Trainer Manual (5th Edition) that will help you become the most confident trainer and test taker possible.
Need a further description? Call us and we will are always available to answer any questions. (424) 675-0476
Audio Lectures for the ACE CPT
Our students have a 99% pass rate when using our study materials
---
(All products will be emailed to you within 1 hour of purchase)
Audio Lectures for the ACE CPT
Our students have a 99% pass rate when using our study materials
---
Fitness Mentors ACE CPT Test Packages
(All products will be emailed to you within 1 hour of purchase)