Share this blog post!
Ever wonder how to get people to your website and on your email list to land your first client and grow your online fitness business?

Search the depths of the Internet for answers, and you'll probably dig up a million different ways to do this. But there's a key feature to include on your website that can help you bring in leads, build authority as an online personal trainer, and grow your fitness business.

Turn prospects into clients with a lead magnet
Know what it is? A lead magnet is a marketing term for a document designed to generate interest, engage prospects, and start a conversation that can turn information seekers into paying clients.

Even if you haven't created a lead magnet before, chances are pretty good that you've signed up and downloaded your fair share. Check out the online fitness business gurus and personal trainers who have been in the game a little longer, and you'll see what I mean.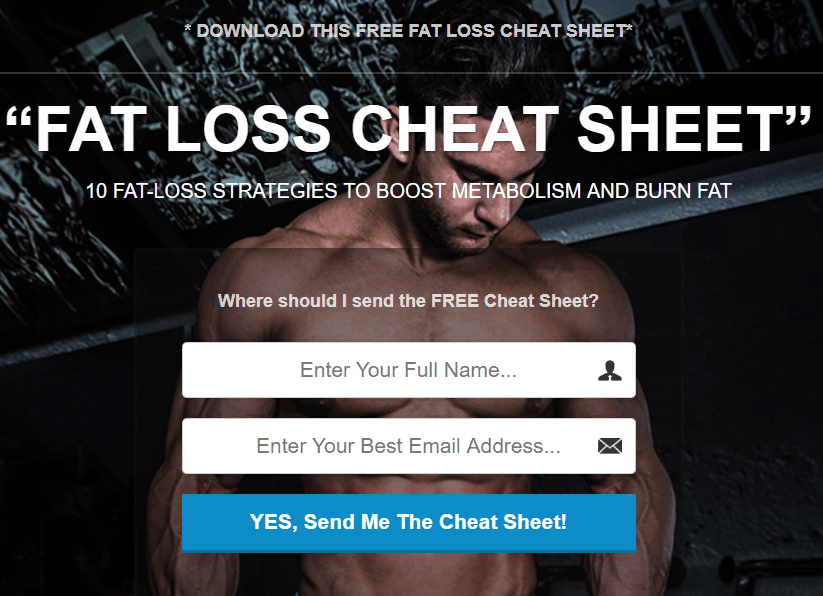 For example, transformation specialist and online personal trainer Ryan Spiteri created the Fat Loss Cheat Sheet as a lead magnet to connect with prospects. When someone signs up, they download this free PDF via email, get added to his email list, and receive weekly messages that provide useful information about things like working out, dieting, and fitness goals. And mixed in with those emails are opportunities to purchase a training program.

Create your own lead magnet for your fitness business
Now that you know what a lead magnet is and how it works to help build your online fitness business, you can create your own. But I'm not a writer, or designer? Don't worry. It's not as hard to create a lead magnet as you might think.
By following a few simple steps, you can create a lead magnet for your fitness business to connect with the type of clients you want to work with.

1. Identify your niche
There was a time when the average personal trainer was in high-demand, had a solid book of business, and trained everybody from athlete to new mom, overweight or obese adults, and senior citizens. But online personal training has changed the game. It's a lot harder to be successful as a general personal trainer when you're running an online fitness business.

Here's the reason. When people decide they want to get in shape, lose weight, train for a race, or even enter a bodybuilding competition, the Internet is typically one of the first places they look to find answers. Specializing in a specific area or niche, greatly increases your chances of being found when someone searches for, "weight loss coach," for example.

Specializing is how online personal trainer Dave Smith found his niche helping new moms and women with weight loss, dieting, and fitness goals.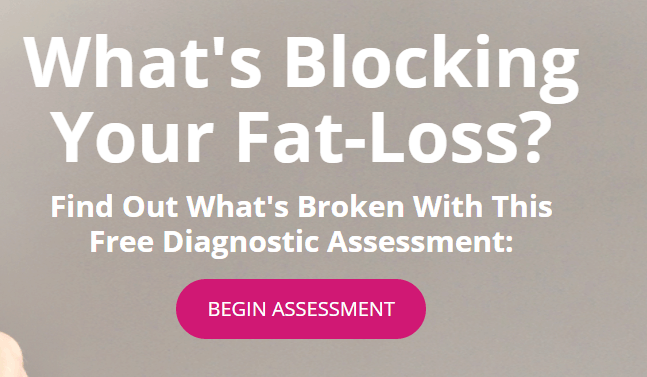 2. Do your research
Take the time to figure your target audience or niche, and you're one step closer to creating a lead magnet that converts. Once you know your niche, you can dig a little deeper to find out more about their goals, interests and concerns, and what your niche audience is looking for help with online.
Here are some questions to think about to help you develop a topic idea for your lead magnet.
Find out what people are really searching for online. Here are a couple more ways to help you research your niche to develop a lead magnet.
3. Developing your lead magnet idea

With a well-defined niche and solid research, you can start developing an idea for your lead magnet. If you're freaking out about this step, it's pretty normal. Don't overcomplicate it.
At this point, you know your niche. You've got the credentials to be a personal trainer and run an online fitness business. And you probably already have real-world experience training clients or working out yourself.

The biggest mistake people make at this point is thinking that the lead magnet needs to be a massive resource of information, an ebook hundreds of pages long, or a week-long mini course. Yes. You could spend the time to create these types of lead magnets. But you don't have to.

Make it as simple as possible. For example:
These examples should give you some ideas to develop your own lead magnet. Obviously, you'll need to spend some time writing or recording the content. It makes sense for most fitness business owners to try and control costs when starting out, but you could hire someone to create the content for your lead magnet.

You could also repurpose existing content (like a podcast episode, blog post, case study, series of emails, resources page, etc.) and turn it into a lead magnet
Designing your lead magnet
You're a personal trainer and fitness business owner, not a graphic designer. How are you going to get your lead magnet designed (cover, page design, video/audio intro, etc.)?

Option #1. Be willing to learn something new. For example, you can use sites like Canva for free to design a lead magnet cover. And YouTube has its own video editing software and tutorials. You'll have to spend some time learning how to use these tools, but they're relatively user-friendly, and most are free.
Option #2. Pay someone to design your lead magnet. If you don't already have a steady stream of personal training clients and income, you probably want to keep costs down when starting your online fitness business. But to get leads coming in, it might be worth it to pay someone to help you design your lead magnet. Fiverr.com is an affordable option, where you can find talented graphic designers with rates as low as $5 per project.

5. Go live, and start collecting leads
Once you're done with your lead magnet, you'll want to connect it to your website with an opt-in form to capture email addresses. You can find free WordPress plugins to do this, or pay to use lead generation tools like Lead Pages. Basically, these tools (free or paid) help automate the process. When someone submits their email address, they'll receive your free lead magnet, and be added to your email list.

But you'll need to do more than just post your lead magnet on your website. If you don't have a massive email list or social media following, you need to help people find out about it. Here are some effective, and inexpensive ways to do this:
It might take a little time to develop an effective lead magnet and get it all set up on your site. But it's a smart strategy that will help you grow your fitness business.


Have questions about creating a lead magnet for your fitness business? Let's discuss. Leave a comment in the notes.
Evan Jensen is a NASM personal trainer, ultramarathon runner, and health and fitness copywriter. When he's not on a writing deadline, or chasing his three kids around, you'll find him in the gym or on the trail training for his next 100-mile ultra.