How to Become a Personal Trainer in 5 Simple Steps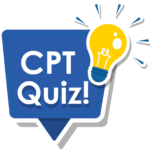 What Cert is Best for You?
We designed this quiz to help you choose the perfect certification based on your learning style and goals.
Watch Our Video: How to Become a Personal Trainer in 5 Simple Steps
Have you always wanted to become a personal trainer?
You're halfway there. But, as with most things in life, wanting is only the first step of the journey.
In order to become a trainer and succeed as one, you need to have the right game plan in place and follow it up with consistent action — just like your workouts. As you'll see in this guide, there are five simple steps you'll need to take to become a personal trainer. And we'll be covering the best ways to tackle each one.
If you are interested in training clients online check out our How to Become an Online Personal Trainer blog.
1. Get Your Prerequisites Completed First
Before you begin with a personal trainer course, you'll likely need to have a few items checked off before you can get certified. These are:
18 years or older
High school diploma or GED
CPR/AED certification
Most personal training certification bodies require these items before you sit down for the final exam. Additionally, many companies are requiring the Automated External Defibrillator (AED) Certification along with the Emergency Cardiac Care (CPR), but these certifications can usually be packaged together by the same provider.
The American Red Cross is a popular choice for the CPR/AED certification, and you can check out their website to find classes near you.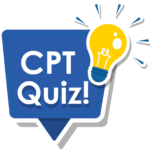 What Cert is Best for You?
We designed this quiz to help you choose the perfect certification based on your learning style and goals.
2. Nail Down the Best Certified Personal Trainer Course (for you)
What is the best personal trainer certification?
A better question is "what is the best personal trainer certification for me?" The certification body you choose is a highly subjective decision — and often a confusing one — so here are some questions you can ask yourself before committing to one over another:
How do I learn new concepts best?
Do you understand concepts better when they're presented in-person with a teacher or can you handle learning on your own?
Personal training education isn't a one-size-fits-all approach. You actually have several options, including:
Certification via accredited US company (self-study)
Vocational college (in-person)
University programs with Bachelors or Masters (in-person)
Unaccredited online options (self-study)
Gym program (in-person)
Learn more about the different personal trainer courses.
How much time do you have?
Are you looking to get certified as soon as possible or would you prefer to get a college degree along with your certification? The self-study options are the quickest approach whereas the vocational college and university programs are obviously more long-term.
As you answer these questions, you should also be thinking about the differences between each personal training program.
Here are some answers to some common FAQs about becoming a trainer that may also help you decide which route you want to go:
Do I Need to Go to College to Become a Personal Trainer?
If the thought of becoming a full-time student isn't something that interests you, you're in luck.
You don't need to go to college to become a personal trainer.
While a university program will give you the most in-depth learning experience, including learning subjects that aren't solely personal-training focused, it comes at a price not everyone can afford, both in time and money.
However, if you have your sights set on becoming a personal trainer and you love school or are already working towards earning a Bachelor's or Master's, a college degree can strengthen your expertise and build trust with future clients.
This is especially important in the beginning of your personal training career when you're still building your client base.
So if you don't need a college degree, the next question is:
What Kind of Education Do I Need to Be a Personal Trainer?
As we talked about in this guide, there are five education routes you can follow to become a personal trainer:
Certification by a US company
Vocational college
University programs with a Bachelor's or Master's degree
Unaccredited online options
Internal gym programs
Each option has its own educational program and certification procedures. By completing one of them, you'll hold a certification from that institute to teach people as a personal trainer.
Keep in mind, only the first three options on that list are accredited.
Let's go over the difference between an accredited and an unaccredited program so you know which sounds best for you.
Do I Need to Find an Accredited Program?
An accredited program, such as Fitness Mentors, NASM or ACE, means that it has been credentialed by the National Commission for Certifying Agencies (NCCA), National Board of Fitness Examiners (NBFE) or other top accrediting bodies. While there are other personal trainer program credentialing bodies, the NCCA is considered the gold standard.
More importantly perhaps, NCCA-certified personal training programs are generally recognized at most health facilities, meaning if you go with one of these you are almost guaranteed a job at a corporate gym.
Some of the most popular Accredited personal trainer bodies include:
• NASM • ACE
• Fitness Mentors
• NFPT  • ACSM  • NESTA  
• NSCA  • NCSF  • NCCPT
On the other hand, unaccredited courses may not be accepted by corporate gyms and fitness studios.
Unaccredited courses are usually better for someone who already has an established network of clients through their own training methods and has no intentions of working at a corporate facility.
The majority of potential personal trainers will want to find an accredited program.
You'll receive a more in-depth education and will be better prepared to find a job once you pass your test.
You can opt for an accredited self-study program, such as Fitness Mentors, NASM or ACE, or you can enroll in a vocational college or bachelor's program at your local college, as mentioned earlier. Vocational schools or colleges will have relationships with accredited certification bodies so you'll walk away with a degree and your CPT.
Once you select a program, grab a calendar and set your exam date.
3. Choose an Exam Date & Prepare
Picking an exam date is the first major step towards seeing your personal trainer dreams through.
Put it off and you may end up backburnering your goal indefinitely.
That's why certain programs have you set a date right away for this very reason.
Keep in mind, you should be realistic with your date.
Fortunately, this next section can help you understand the real magnitude of the work so you can adjust your timeline and plan accordingly.
How Long Does it Take to Become a Personal Trainer?
Consider your schedule, current workload, and other obligations before setting a date that's too close for comfort.
You should give yourself at least three to six months, depending on your certification, to prepare. Plan on committing anywhere from 75-100 hours to doing so.
Here's a breakdown of the expected study time for each personal training program specifically:
NCCPT: 80-100 hours is the recommended study time
FITNESS MENTORS: 80 hours is the recommended study time
NESTA: You must complete the test within 90 days of requesting the exam voucher so study well before this time
ACSM: 3, 6, 12, or 24-month options
ACE: Schedule test within 6 months of purchase date, but you can take it before 9 months
ISSA: 6 months to complete
NASM: Must complete in under 6 months
NCSF: Must complete in under 6 months
NCSA: 120 days after purchasing exam
NFPT: 12 Months after purchasing exam
AFAA: N/A
With your target test date in mind, you can then work backwards to plan out how many chapters you'll need to cover each week and month in order to be best prepared for it.
However, if you want to fast track your certification, without sacrificing how much information you're learning, use this study schedule to knock it out in just two months:
Read one or two hours per day at a minimum
Create your own chapter-by-chapter notes from the book/coursework
Use study guides to review hand-picked topics for reference
Listen to audio lectures to review the information while driving/working out/during down time
Take practice tests for each chapter
Quiz yourself on 5-10 chapters of the book at a time every few weeks
Reread study guides as you build upon new concepts
Quiz yourself and document the questions you miss; revisit the sections of the book discussing the topics you didn't get right
Take a quiz every day leading up to the final week of study
Sit down for an entire practice exam and write down questions you missed; revisit topics you need a better understanding of
Take the official certification exam when you consistently earn at least 85% passing score on practice exams
You can also use study resources to help you work out pre-test jitters while you get a feel for the test's format.
All this can help ensure you make it to this next (huge) step.
There's nothing better than seeing the words PASS after you submit your personal training certification exam.
But you can only get there if you put in the necessary time reading and studying the material and understanding the concepts.
Practicing test questions and using practice test preps also help increase your chances of passing your exam.
And once you do, you'll officially be ready to start working as a personal trainer.
5. Land a Job as a Personal Trainer
Before you spend countless hours applying for jobs you may not enjoy, you should take the time to figure out what you really want and think about what gets you excited first.
You'll save time by only applying to positions that check these boxes. Or, you may decide you don't want to work for anybody and take a more independent route.
So consider these questions:
Do you prefer to work primarily in-person or online?
Do you prefer large group training classes or one-on-one sessions?
Would you prefer to work for yourself or somebody else?
If you prefer to be employed, would you prefer to work in a big box gym, boutique gym, or some other setting?
If you're looking to gain experience, it can also help to approach the staff where you currently work out to see if there are any openings.
Since you're already familiar with the place and the staff may be familiar with you, you'll boost your chances of getting your foot in the door.
The last burning question many soon-to-be trainers have is:
How Much Money Can You Make as a Personal Trainer?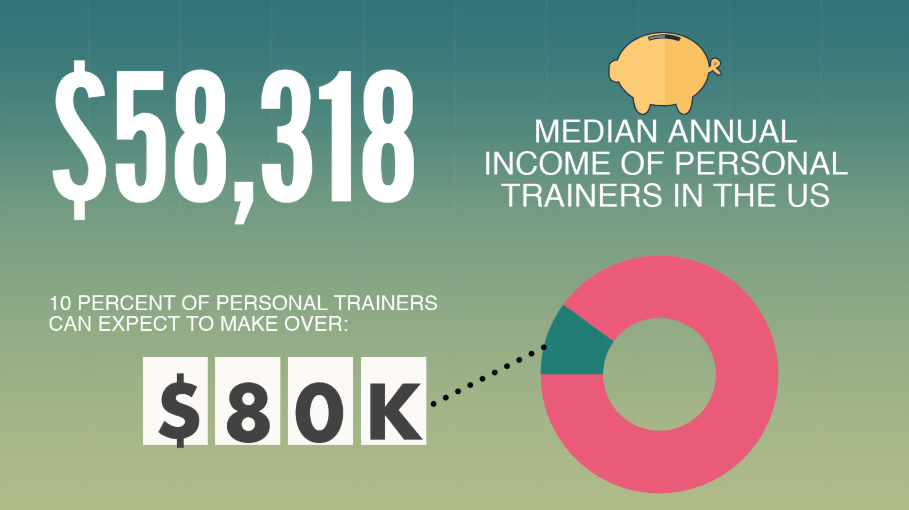 The good news is personal trainer salaries have an average median of $58,318 and 10% make over $80,000 per year! 
When you do what you love and you truly help people become their healthiest, happiest selves, your salary may not be your top priority in comparison. But, there is no doubt you'll be compensated well for all your hard work.
Now that you know what it takes to become a personal trainer, and you understand how to ace all five steps to get there, it's time to start chasing your dream.
12 Customizable Program Templates!
Regularly $169. Get access today for $31.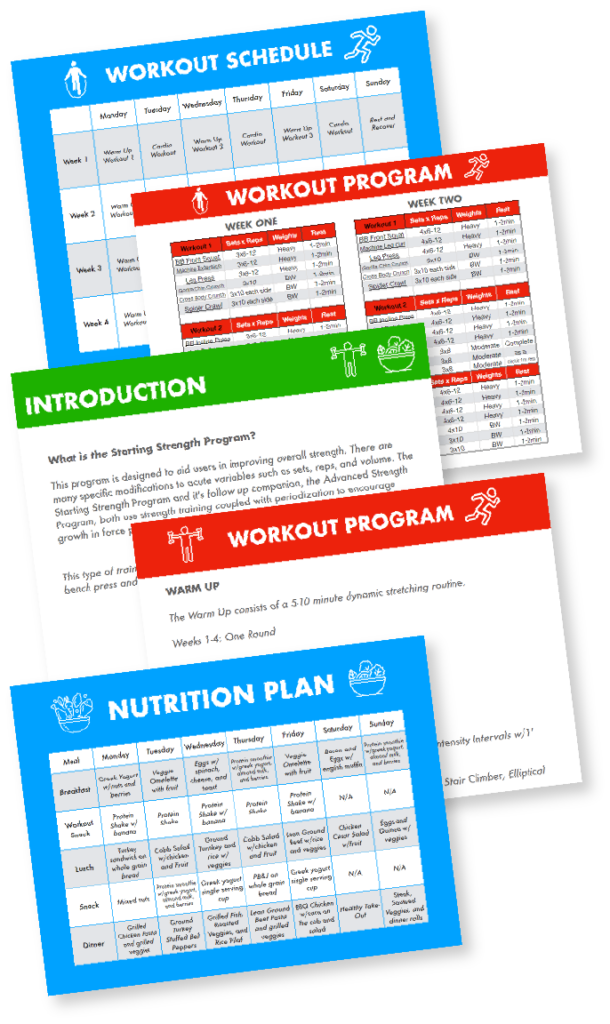 FAQs on How to Become a Personal Trainer
Become a Personal Trainer Today
With all this information under your training belt, now's the time to take action.
Start by knocking out your prerequisites.
Then choose an education route you know you'll stick with. Work through the rest of the tips in this guide and you'll be one step closer to passing your certification test and achieving your personal training goals.
If you are interested in getting certified with the goal of building a lifelong career, check out the Fitness Mentors certifications.